We are a Knoxville TN based provider of Long Term and Home Care insurance solutions.
Who We Are
Previously, a reference to "long-term care" would have conjured the image of an elderly person living in a nursing home. More recently, the meaning of long-term care has come to include a multitude of services, with nursing home care at one end of the spectrum and assistance with essential daily tasks at the other end. The broader definition provides a more accurate view of long-term care, extending to the services and support systems available as well as alternative settings in which those services may be offered. The term home-care has become more important in the discussion of treatment of elderly. Home care, (also referred to as domiciliary care, social care, or in-home care), is supportive care provided in the home.
The definition of long-term care has changed at the same time the need for it has grown along with the cost. The elderly are not the only people who need long-term care, but it is true that the chances of needing long-term care increase with age. Ten thousand Americans are turning 65 every day and 70% will require some form and duration of long-term care. The increasing demand for long-term care services is causing the price of those services to grow beyond the ability for the elderly to afford that care.
Many of us in the "boomer" generation have nice homes and would prefer to enjoy our final chapter in those surroundings. The growing needs and rising costs mean that paying for long-term care is becoming a greater concern for more people. Long-term care funding options have evolved to keep pace not only with the expanded definition of long-term care but also with the need to cover greater numbers of people more cost effectively. That is particularly true of long-term care insurance coverage.
But long-term care insurance is not for everyone, nor will the same type of coverage meet the needs of every person. Producers who sell long-term care insurance must make sure that the recommendation to purchase long-term care insurance is suitable for each client and that the proposed solution is appropriately tailored to that individual's circumstances.
Dave Murray
My focus in my role as a retirement planner has been threefold:
1. Protect accumulated assets against medical catastrophe
2. Move invested money out of the volatility of the stock/bond market
3. Secure a guaranteed income stream to provide for basic expenses
More specifically I have recommended:
1. A Medicare supplement based on a High Deductible F plan – United American offers such a plan at $ 40-50 per month with a yearly deductible that maxes out at $ 2100
2. Asset-based Long Term/Home Care which provides a benefit regardless of whether nursing home or home care is ever required. Ideally this will provide coverage for a couple so that one person's health care needs don't limit those of the other. This also provides an opportunity for adult children to be a part of our last years without the pressure of expense or physical caregiving. If they choose to participate there may be a residual financial legacy available to them. This can be in the form of life insurance or an annuity. The first requires some underwriting assessment of your health while the latter does not.
3. Consider a Fixed Index Annuity with a LifePay income rider (e.g. Jackson National AscenderPlus Select® ) to cover fixed expenses for life.
Email Address

longtomhci@gmail.com
Contact Number:

(865) 310-5715
Schedule Your Appointment with
Dave Murray
Today!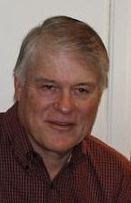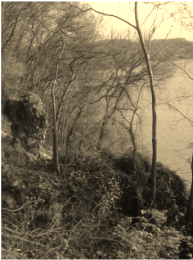 The character of Will Emory, a half-breed Cherokee indian who was famous in his day (1740-1788) for helping settle the region while fighting alongside his American compatriots is our focal point. His reward for this collaboration was to be killed by John Sevier's men at the Battle of Chota in 1788. His son Tom Emory (aka Long Tom, Slim Tom or Bullfrog) was said to have hid from the deportation of the Cherokee nation by Sevier and his troops during the infamous "Trail of Tears. Bobby Drinnon , a local seer, speculates he hid out in the caves beneath the cliff which became known as Long Tom Point, as it is recognized today on the charts of Ft. Loudon Lake. This stone monument stands today as a beacon to commercial and recreational traffic along the Tennessee River.